Sie möchten mit uns persönlich
sprechen? Dann rufen Sie uns einfach an.
Fon + 49 3671 5721 0
Always a step ahead
We are looking for your kind support.
To make our 2017 wall calendar a very unique thing, we would like providing us pictures of your RSP Suction Excavators in action to put together a collection showing your/our machines working all around the world. A planned construction site, an extraordinary emergency intervention or simply your attractive machine at an interesting and beautiful location – your submissions will be most appreciated.
The photo must meet 5 criteria:
- The subject of the picture must be in focus.
- The people who are shown must be wearing personal protective equipment.
- The work that is shown must be being carried out in accordance with the applicable work safety regulations.
- The submitted photo must have a size of 3508 x 4961 pixels or at least 8 MB.
- The people in the picture and the owner of the photo (photographer) must sign the declaration of
consent for publication (see download) and send it with the picture.
All photos that are submitted will be published on our Facebook site and can be evaluated. The twelve pictures with the most "Likes" will appear in the 2017 RSP calendar. The deadline for entries is 30th October 2016. Please send the photos and the completed declaration of consent to marketing@rsp-germany.com.
Download declaration of consent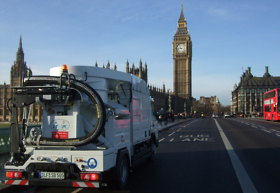 Back to overview
Contacts

Patrick Renger
Head of Sales / Marketing
Phone +49 3671 5721 229
Fax +49 3671 5721 220
pr@rsp-germany.com