Sie möchten mit uns persönlich
sprechen? Dann rufen Sie uns einfach an.
Fon + 49 3671 5721 0
Our service for you
We are delighted that you have chosen an RSP suction excavator. So that you know you are in good hands even if a repair is required, we offer you a comprehensive service for your suction excavator with the usual high quality.
All RSP service partners and technicians have excellent training and are in direct contact with RSP GmbH. They therefore have access to all service information and experience throughout Europe.
Our staff are also at your disposal for spare parts and consumables and will ensure that your suction excavator is running again perfectly.
Our service at a glance:
Maintenance and inspection - prevention for reliable operation
Careful attention and maintenance will ensure that your equipment continues to operate reliably for many years - especially in the case of high-value investment goods. Regular maintenance and inspection are therefore an important safety instrument, as they minimise the risk of breakdowns. Make a service appointment today with our
service partners in your area.
Spare parts and accessories - best brand quality
When you bought your suction excavator, you deliberately chose the best RSP quality. Logically, you should therefore also place your trust in spare parts and accessories directly from the manufacturer. This is because only the quality of original spare parts, accessories and consumables produced by the manufacturer will guarantee that your suction excavator operates reliably.
Training - practical and customised
In addition to detailed instruction in suction excavator technology when your machines are handed over, we also offer subject-related training courses and workshops given by the practically minded for the practically minded.
Order acceptance &
Technical support
Phone + 49 3671 57 21 27
Fax + 49 3671 57 21 280
Service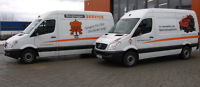 SERVICE-HOTLINE
+49 36 71 57 21 27
Contacts
Andreas Schleitzer
Tecnical Customer Service
Phone +49 3671 5721 281
Fax +49 3671 5721 280
as@rsp-germany.com

Kerstin Wieprecht
Customer service
Phone +49 3671 5721 287
Fax +49 3671 5721 280
kw@rsp-germany.com

Viktoria Güds
Customer service
Phone +49 3671 5721 286
Fax +49 3671 5721 280
vg@rsp-germany.com