Sie möchten mit uns persönlich
sprechen? Dann rufen Sie uns einfach an.
Fon + 49 3671 5721 0
Service partners - always at your disposal
A network of competent RSP service partners is at your disposal for reliable and rapid support. You are therefore always secure in the knowledge that local help is at hand for any eventuality.
Our partners at a glance:
Für zuverlässige und schnelle Unterstützung steht Ihnen ein Netz an kompetenten RSP-Servicepartnern zur Verfügung. So haben Sie stets die Gewissheit, dass Hilfe für Sie auf jeden Fall schon in Ihrer Nähe wartet.
Unsere Partner im Überblick:
Deutschland

RSP GmbH

Zum Silberstollen 10

07318 Saalfeld

Deutschland

Fon +49 3671 5721 27

Fax +49 3671 5721 280

BAUFA

Am Senkelsgraben 25

53842 Troisdorf-Spich

Deutschland

Fon +49 2241 9494 41

Fax +49 2241 4010 48

Frankreich

RSP-France SAS

3 Rue Georges Wenger

67410 Drusenheim

Frankreich

Fon +33 3671 0300 1

Fax +33 3671 0300 2

Italien

Gerotto Federico srl.

Via Croce, 26
35011 Campodarsego (PD)

Italien

Fon +39 0495 5644 22
Fax +39 0495 5647 84

England

RSP UK Suction Excavators Ltd

Unit 1 High Barns Farm, Bedford Road, Roxton

Bedfordshire, MK44 3ET

Fon + 44 (0)844 543 4575

Fax

Irland

RSP UK Suction Excavators Ltd

Unit 1 High Barns Farm, Bedford Road, Roxton

Bedfordshire, MK44 3ET

Fon + 44 (0)844 543 4575

Fax

Niederlande

C. van der Pols & Zn. B.V.

Stationsweg 36
3214VK Zuidland
Niederlande

Fon +31 181 458845

Fax +31 181 452114

Schweiz

Mercedes-Benz

Automobil AG

Otelfingerstrasse 44

5430 Wettingen

Schweiz

Fon +41 5643 7007 0

Fax +41 5643 7008 0

Baltikum

Weißrussland

UAB Hidora

Ateities g. 108

08303 Vilnius

Litauen

Fon +37 0526 0029 6

Fax +37 0526 0029 3

Norwegen

BN Miljø AS

Torneveien 20

1454 Fagerstrand

Norwegen

Fon +47 6691 0300

Fax +47 6691 6985
odd.nygard@bnmiljo.no

Polen

KanRo Ltd Spółka z o.o.

Fasty, Szosa Knyszyńska 89
15-690 Białystok

Polen

Fon +48 (85) 749 51 55

Fax +48 (85) 653 77 94

Österreich

NH Baumaschinen GmbH

Handelsstraße 17

2512 Oeynhausen

Österreich

Fon +43 6641 1748 87

Asien

WONG FONG

79 Joo Koon Circle

Singapore 629107

Fon +65 6861 9345

Fax +65 6861 3230

Rumänien

Titan Technik AG

Strada Calea Bucuresti
Pielesti, Judetul Dolj
Cod postal 207450

Fon + 40 746293757

Israel

Carbotech Ltd.

P.O.B 370

IL 30550 Israel

Fon + 972-4-6322184

Neuseeland

Frontline Machinery

45 Brigham Creek Rd

NZ 0662 Auckland

Fon +64 21 1997655

Australien

Spoutvac Industries Pty Ltd.

9 Wellsford Drive, Bendigo East

VIC 3550

Fon +61 447 711 646

rod@spoutvac.com.au
Service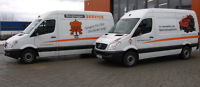 SERVICE-HOTLINE
+49 36 71 57 21 27
Contacts
Andreas Schleitzer
Tecnical Customer Service
Phone +49 3671 5721 281
Fax +49 3671 5721 280
as@rsp-germany.com

Kerstin Wieprecht
Customer service
Phone +49 3671 5721 287
Fax +49 3671 5721 280
kw@rsp-germany.com

Viktoria Güds
Customer service
Phone +49 3671 5721 286
Fax +49 3671 5721 280
vg@rsp-germany.com